There are way too many fun events going on in the Bay Area this weekend and dancefloors will be packed in anticipation of next week's short work week before Thanksgiving.
The Sounds
Thursday, November 17
Afrolicious ft. Nappy Riddem @ Elbo Room
Celebrate the SF Funk Festival with local movers Afrolicious joined by Washington, DC's Nappy Riddem bringing that dubbed out heat. More info.
Nappy Riddem vs Sam Cooke vs U-Tern "Cupid to Trinidad" Edit
Double Down ft. Trackademicks @ John Colins
Honor Roll's Trackademicks takes listeners on a hip hop journey best described by the title of his latest album – Fresh Coastin'. Check out the video of his track "RADical" ft. 1-O.A.K., along with all the beautiful views of the Bay. More info.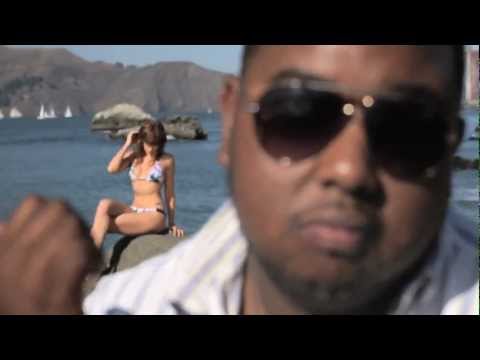 Friday, November 18
Vibrate! Moombahton @ Public Works
Electronic music heavyweights Mad Decent bring the first of (hopefully) a recurring moombahton party with Paul Devro and DJ Sabo at the wheels. More info.

Sergio Mendes "Magdelena" (Paul Devro Chuckie Edit)
Witness @ 103 Harriet
An all-star cast of beatmakers – Araabmuzik, Lunice, Lazersword, and Satori of Beats Antique – tear it up on MPCs and bring throbbing bass to the hype dancefloor. More info.

Azealia Banks & Lunice "Runnin'"
Saturday, November 19
The Crystal Method @ Vessel
One of the biggest names in dance music since the late 90s, Crystal Method's feelgood sound and funky breaks are a pleasure to dance to. More info.

The Crystal Method "Play for Real" (Left/Right and Digital Pizza Remix)
The Sounds @ The Warfield
The best in indie poprock with The Sounds as well as Funeral Party, The Limousines, and Kids at the Bar. More info.
Sunday, November 20
Stamina Sundays @ Icon Ultra Lounge
New Zealand grown Q-BiK brings his drum & bass talents to the weekly dubbed out madness. More info.

Disco Fries "Killer" ft. Clinton Sparks (Q-Bik & Xsessiv Remix Clip)
Ellen Lovelidge is a writer and DJ, for more on her check out djlilelle.com or follow on Twitter at @djlilelle.
Tags:
103 Harriet
,
afrolicious
,
AraabMuzik
,
beats antique
,
dj sabo
,
Elbo Room
,
funeral party
,
Icon Ultra Lounge
,
john colins
,
kids at the bar
,
lazersword
,
Lunice
,
Mad Decent
,
Moombahton
,
MP3
,
Nappy Riddem
,
Paul Devro
,
Public Works
,
Q-BiK
,
stamina sundays
,
The Crystal Method
,
The Limousines
,
the sounds
,
Trackademicks
,
Vessel
,
vibrate!
,
Video
,
warfield
,
Weekend Club Roundup
,
witness